Weddings, conferences, holiday parties, family reunions, and more—The Heights Rooftop has all the space to make any event work.  
Whether it's a wedding in our 5,700 sq. ft. ballroom, a nice family dinner in the Melrose, a catered business meeting in Kinnick, or maybe an event that takes up all three, The Heights Rooftop is ready to give you exactly what you want from the event venue you deserve.
With 5,700 square feet of open floor, access to a rooftop patio, a fully-equipped bar, and a state-of-the-art kitchen—all surrounded by one of the most beautiful views in the city—this is the spot for any event you can think of.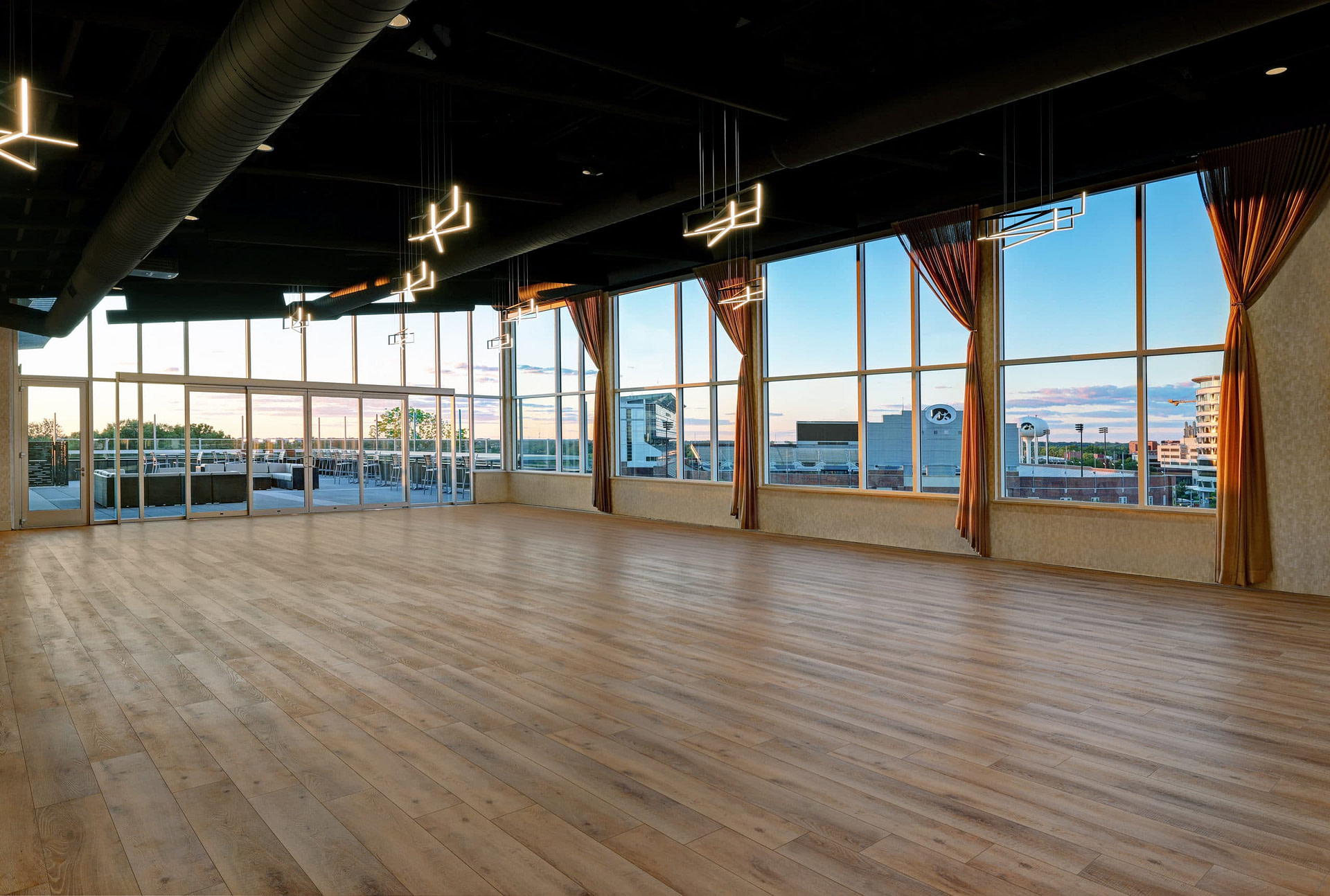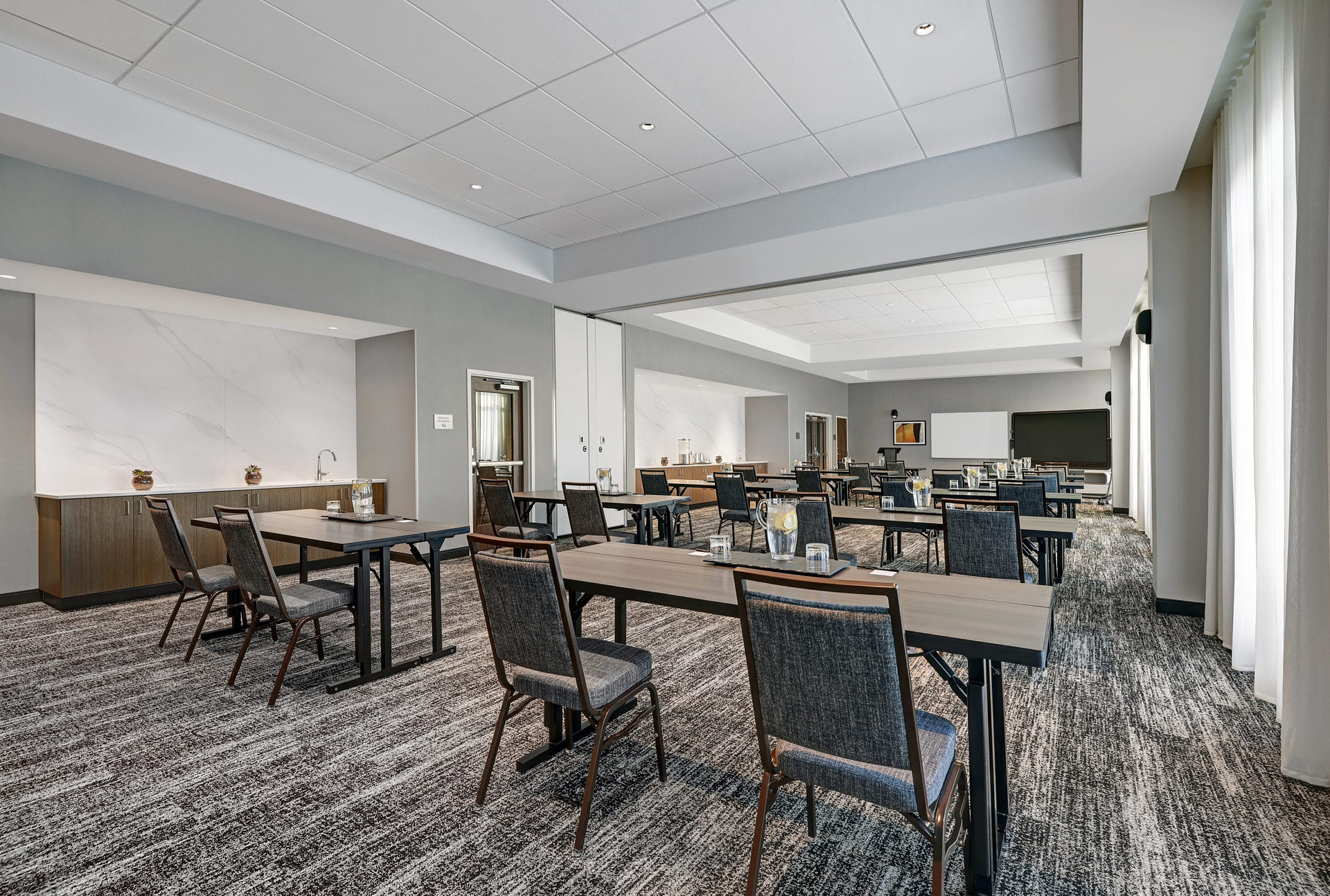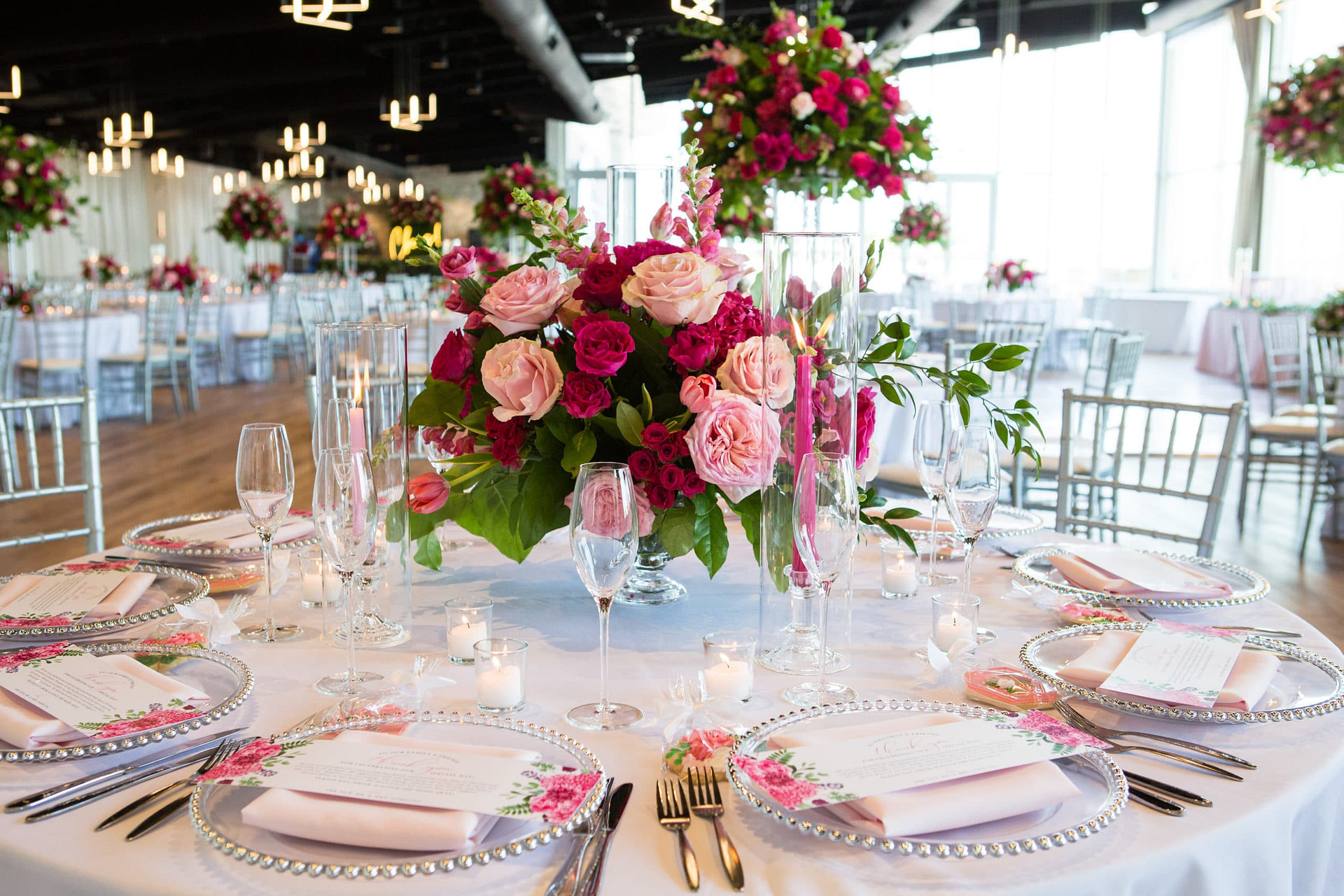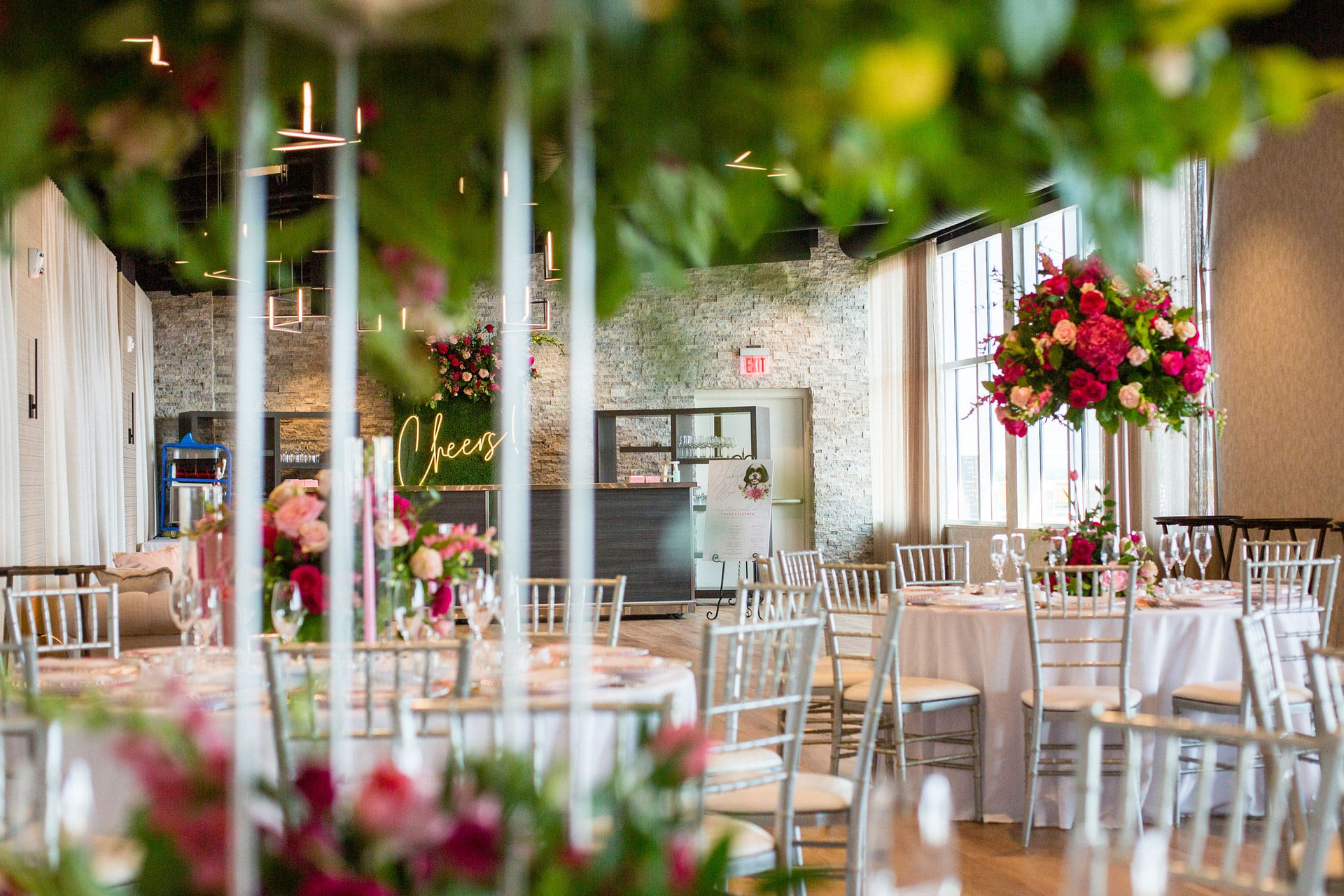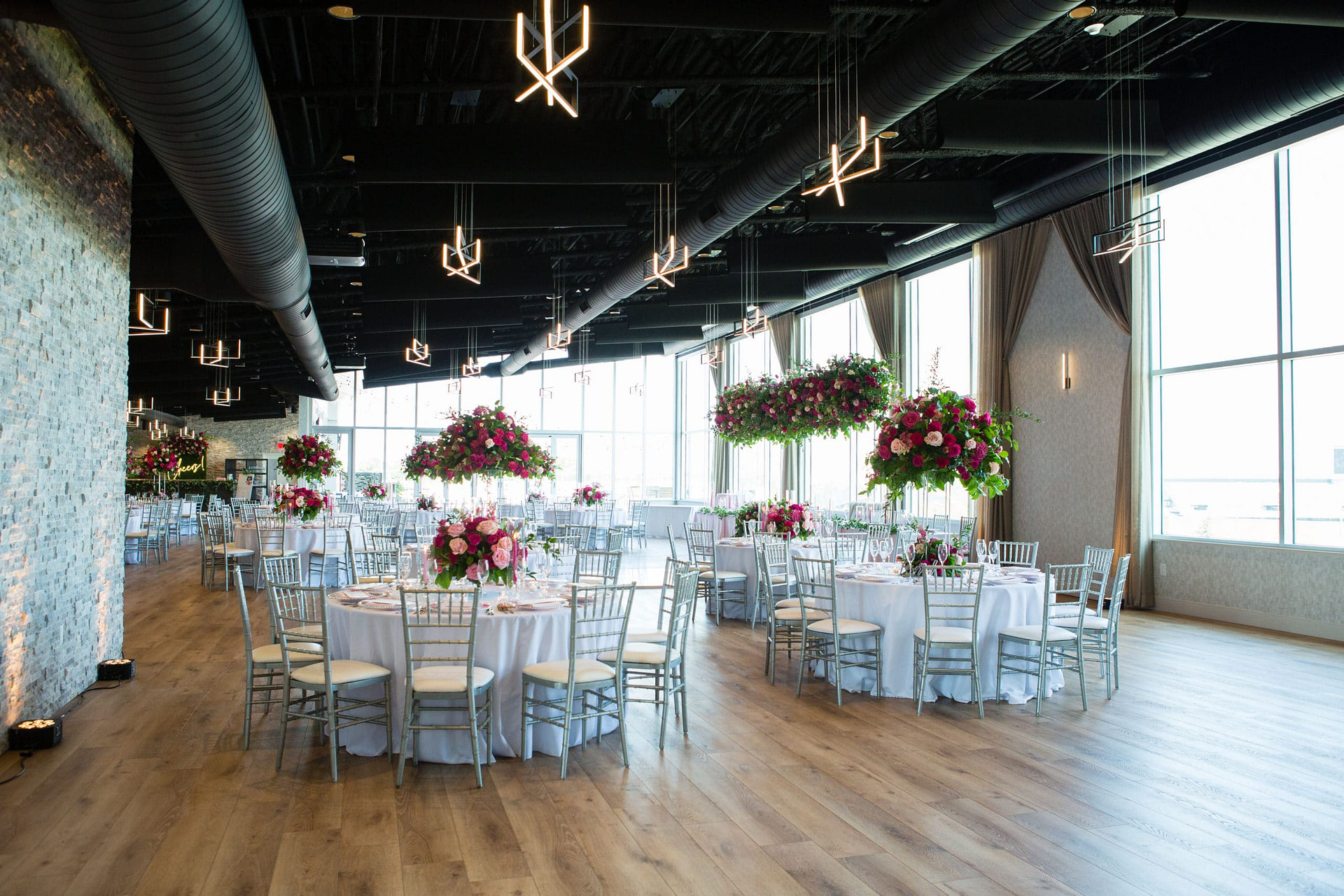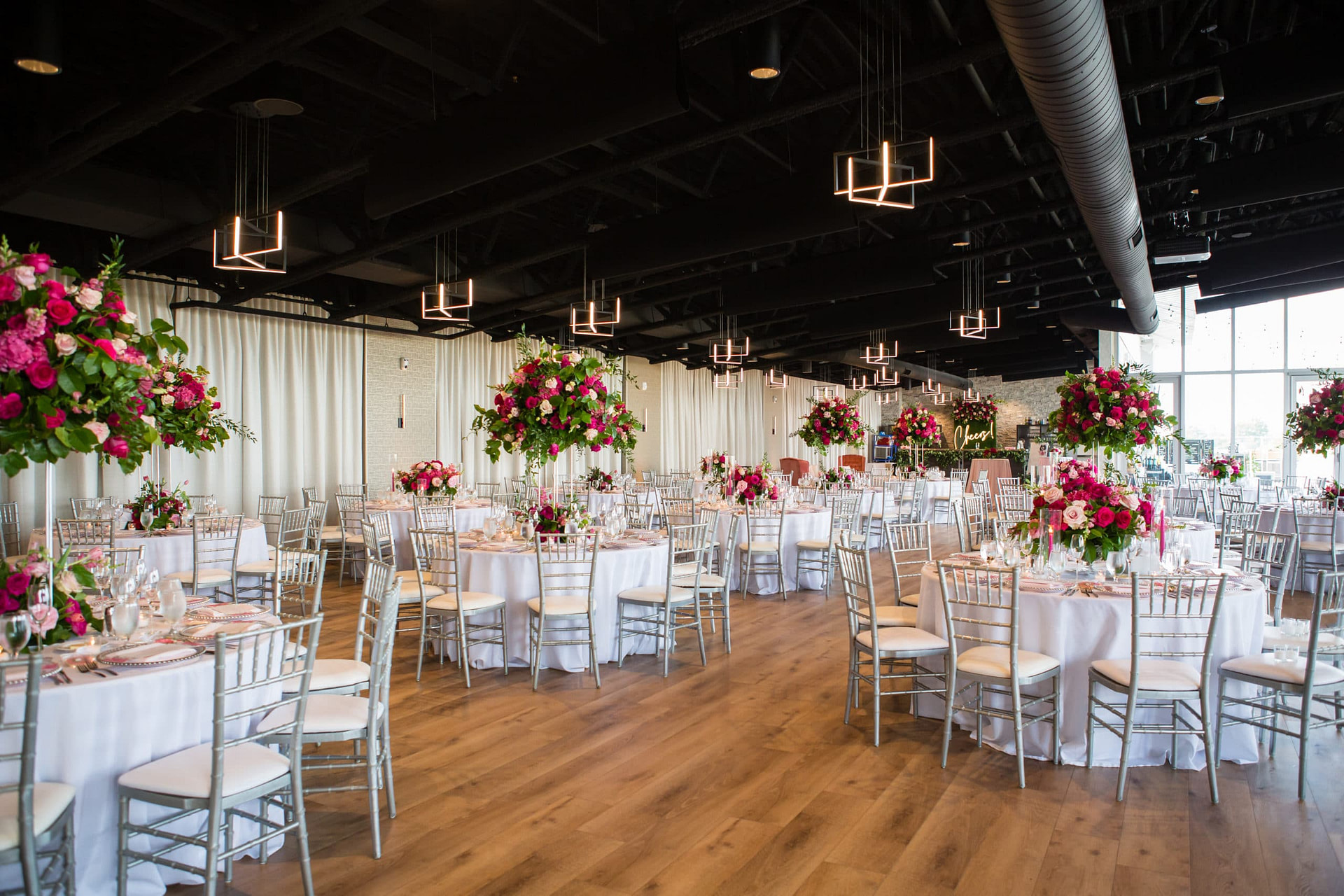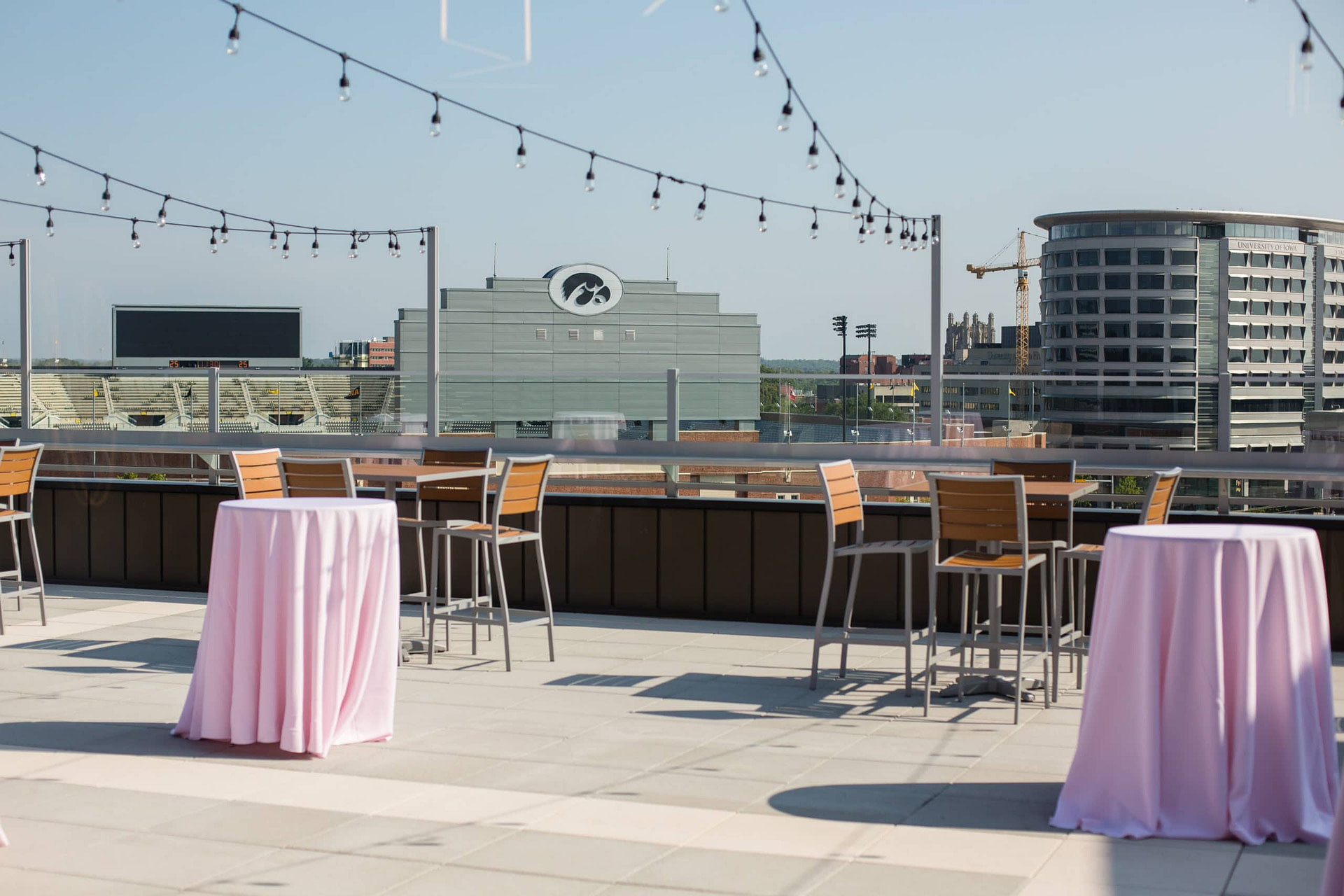 It could be a sunset wedding or a Saturday afternoon football game—no matter what, you'll get one of the best views in the city for any event you can imagine.  
Catering from a full-service kitchen, an open-air rooftop patio, a state-of-the-art A/V system, and a professional event staff that will make sure your day goes off without a hitch.
Business lunches, sports team meetings, bridal showers—this room is as versatile as it is private.
This is where you want to host your next business meeting or social gathering. The space is also good for individual gatherings and can be used with other rooms in The Heights Rooftop to create a larger event.
Celebrate in The Melrose Room! With a beautiful view and a space for all your guests, it's the perfect place for intimate dinners, holiday parties, or any other event.  See floor-to-ceiling windows and panoramic views of Iowa City!
The Kinnick Room provides a perfect venue for your next private event with ample space and flexible room options.
Any Event You Can Think Of
Whether you're hosting a wedding rehearsal dinner, corporate lunch, or client appreciation event, the Kinnick Room is an upscale space with plenty of room to accommodate.
Whether you're hosting a small event or catering a large meal, we've got you covered.  Our staff is ultra-responsive and ready to do whatever it takes to make your event a success.
The Carver Room is the perfect place to host your next event. With a gorgeous location and sleek design, we provide an unbeatable atmosphere for any occasion.
A Room For All Your Event Needs
The Carver Room is a multi-purpose space that can combine with the Kinnick Room, meaning your event choices are literally doubled.
The Benefits Of The Carver Room
What do you need for a party? Catering from a top-tier kitchen, a beautiful view, and event planners and staff who will make sure the experience is always excellent.
A Venue Like This Is Hard To Come By & Even Harder To Forget