The Premier Event Venue in Iowa City
The Heights Rooftop is the most versatile event venue in Iowa City.  With a 5,700 sq. ft. ballroom great for big dances, mixers, or parties; smaller rooms perfect for closer dinners or business meetings; and a rooftop patio with a panoramic view, plus a fantastic event staff, a full-service kitchen and bar, and so much more, you couldn't find a better place to hold any event you could want.
We have four rooms to choose from, ranging from a wide-open ballroom great for dances and big dinners to smaller spaces that are ideal for meetings and more private gatherings.
Our event space is kept clean, sanitary, and safe for all our guests. Feel comfortable at our venue knowing your space was properly cleaned and sanitized prior to your arrival.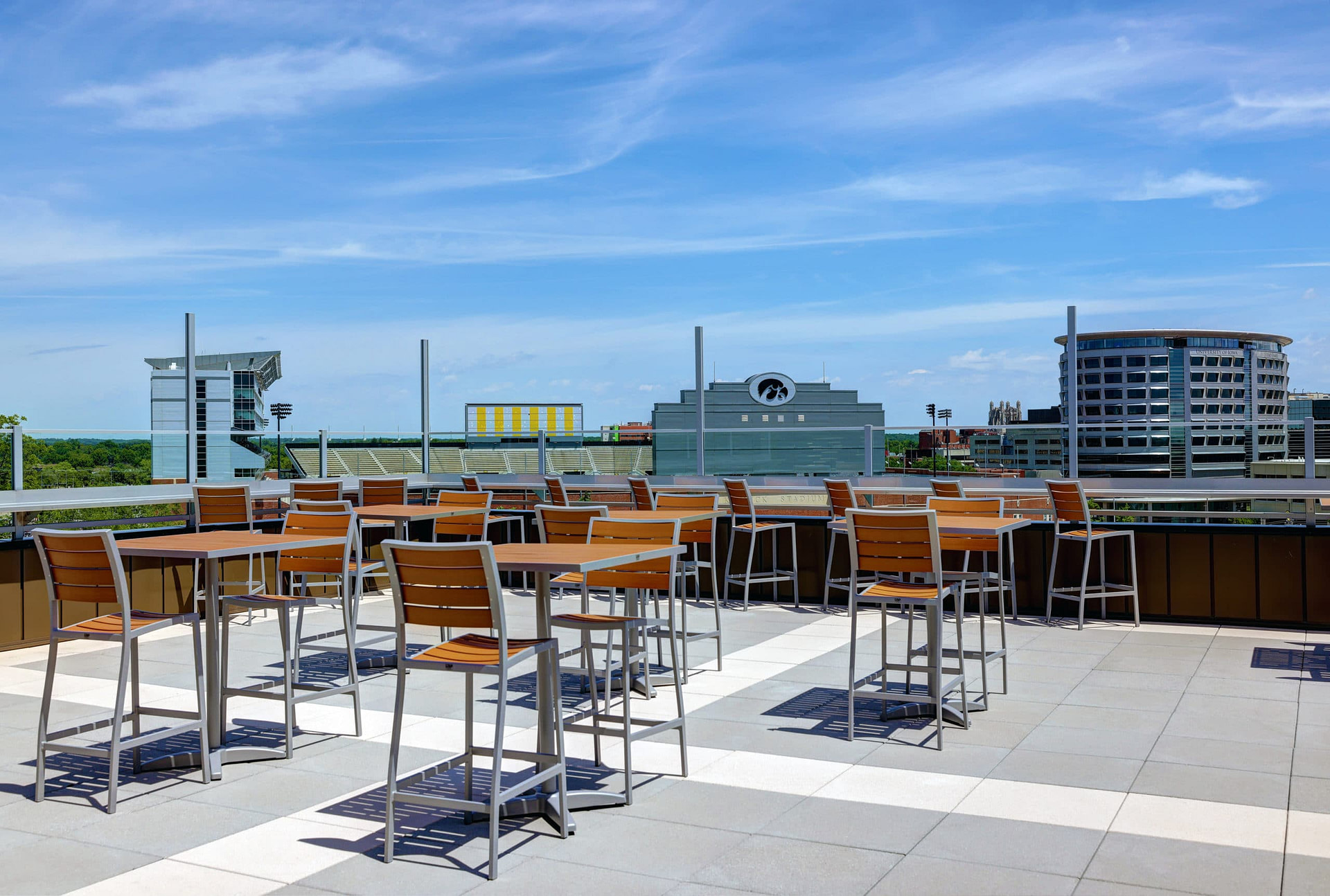 You cannot beat the view you'll find at The Heights Rooftop.  Whether it's a rooftop wedding or a Hawkeye tailgate, you're guaranteed to be in the middle of one the best vistas in all of Iowa City.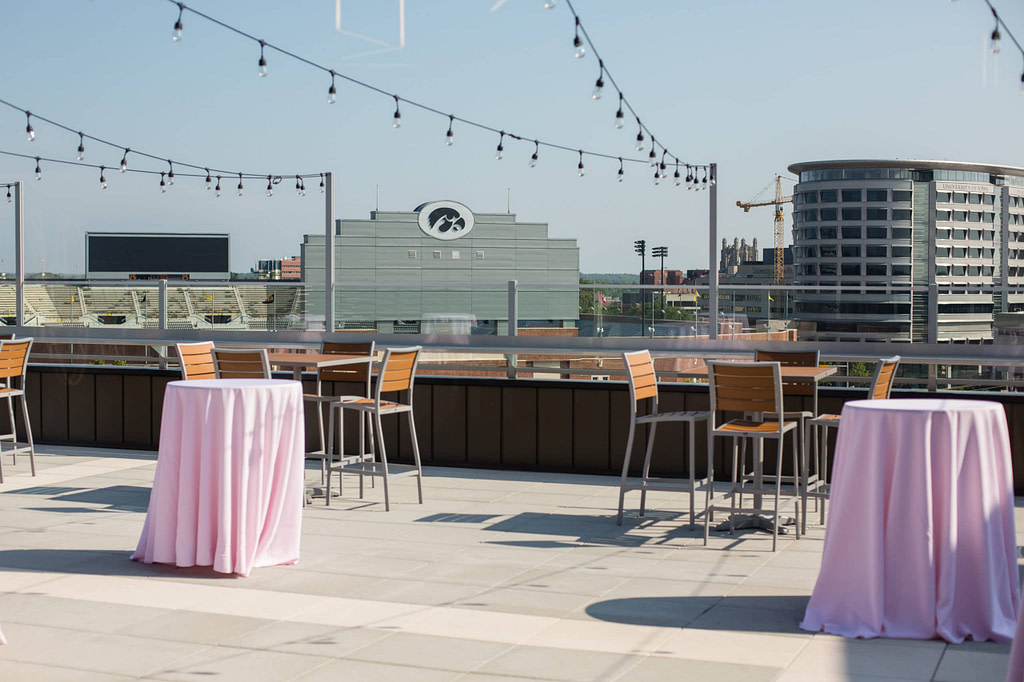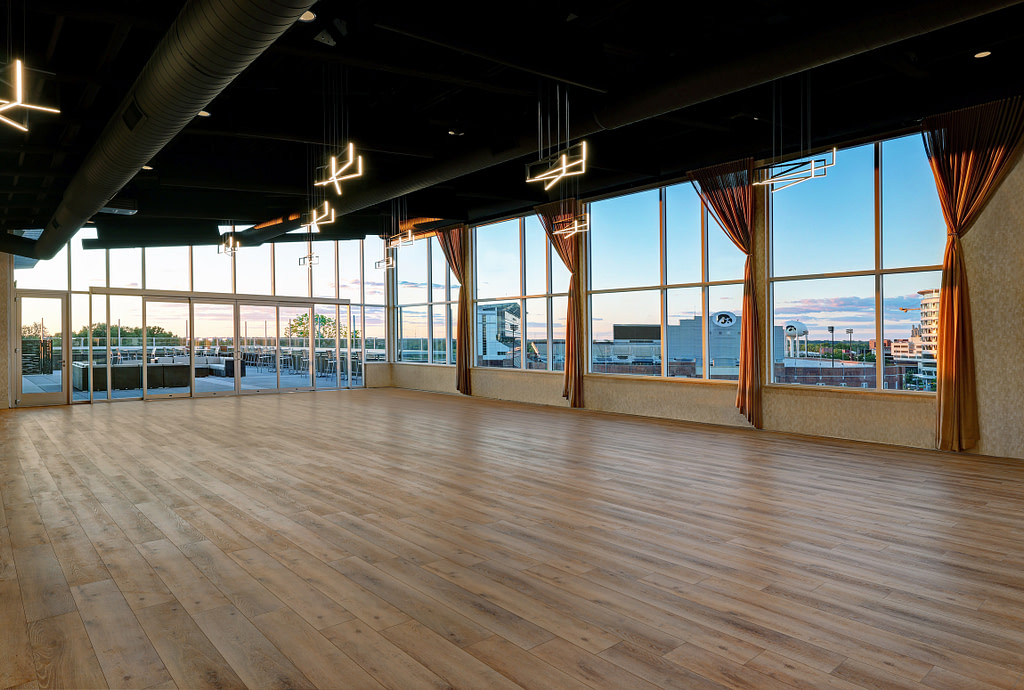 You know what they say: location, location, location. A great event venue should create memories for years to come, and that's where The Heights Rooftop shines.
No matter the event—a wedding, meeting, holiday party, birthday, family reunion—people deserve a place that makes them feel at home, and here at The Heights Rooftop in Iowa City, that's what you'll find.
The Heights Rooftop is the perfect venue for any event. Whether it be an intimate wedding, polished corporate event, or just a Hawkeye tailgate, we offer full-service amenities from great event staff, all on top of one of the best views in Iowa City.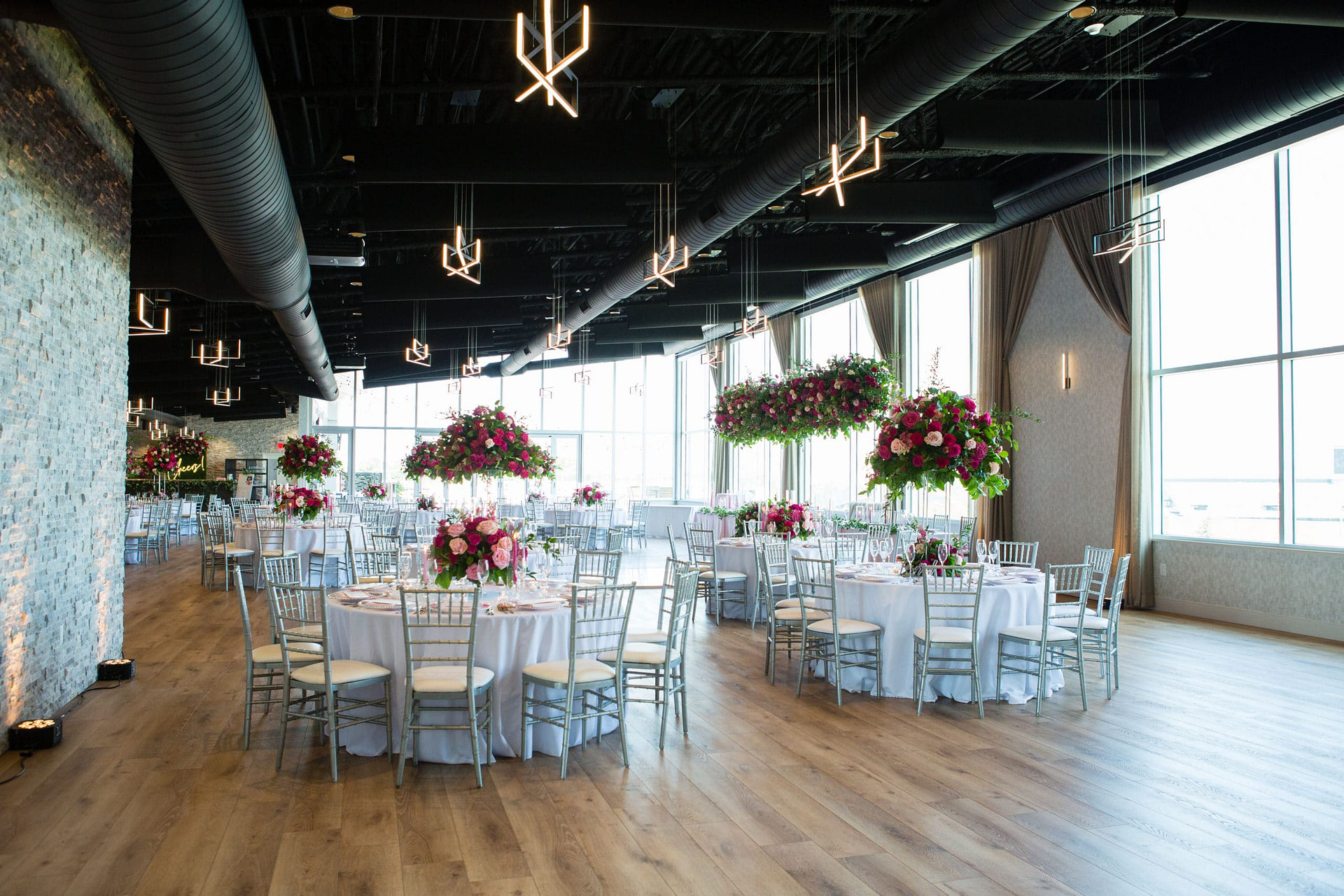 5,700 square feet of open floor space, a rooftop patio, top-notch bar, and state-of-the-art kitchen make this the perfect place to host any event. Located in one of the most breathtaking views in the city, you'll be sure to love it.
Share Your Heights Rooftop Experience With Us
It might be an unforgettable experience, but that doesn't mean there can't be any photos. @theheightsrooftop