Our Event Venue Strives To Be The Best, So We Can Provide The Best For Iowa City
We have four rooms to choose from, ranging from a wide-open ballroom great for dances and big dinners to smaller spaces that are ideal for meetings and more private gatherings.
Our event space is kept clean, sanitary, and safe for all our guests. Feel comfortable at our venue knowing your space was properly cleaned and sanitized prior to your arrival.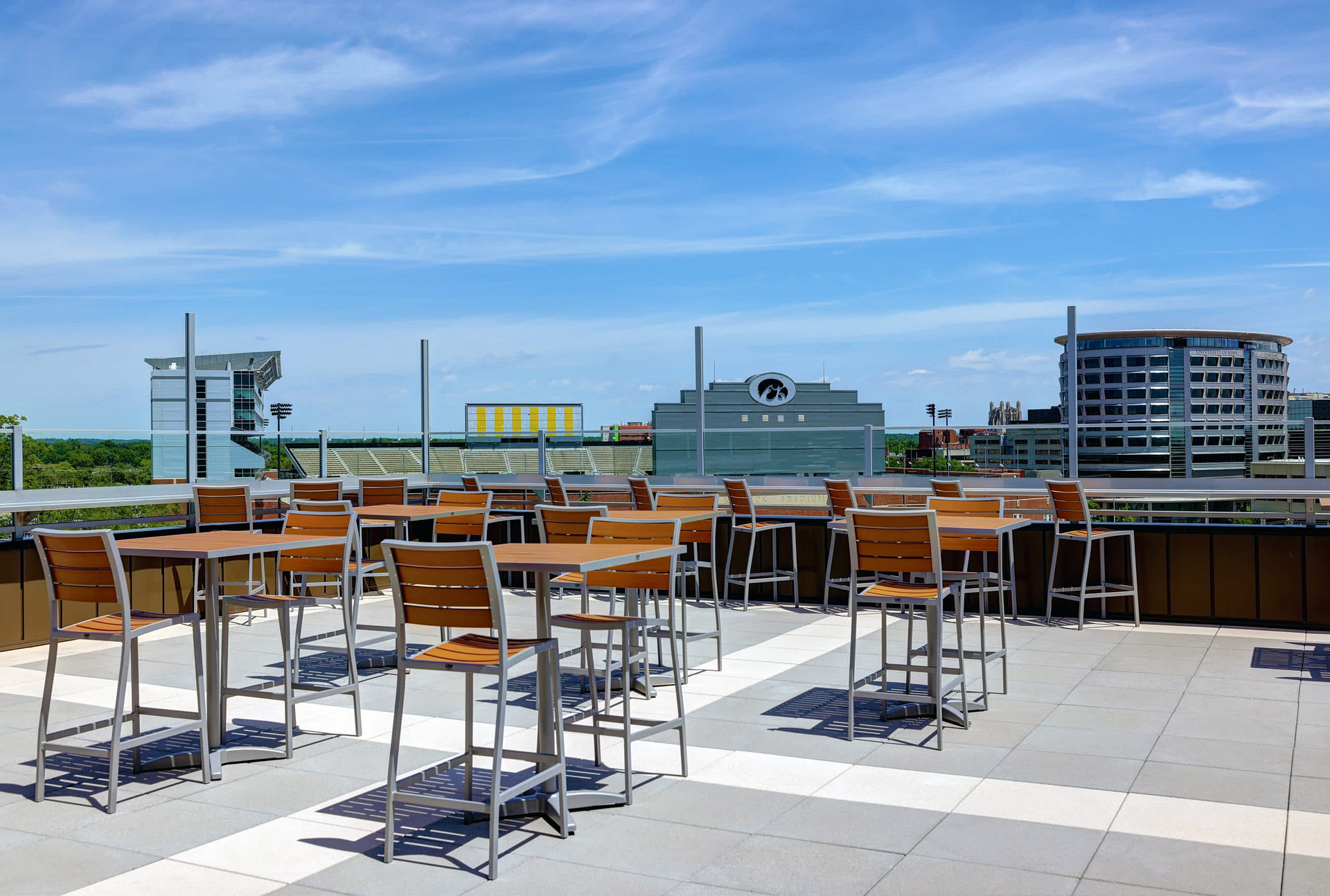 You cannot beat the view you'll find at The Heights Rooftop.  Whether it's a rooftop wedding or a Hawkeye tailgate, you're guaranteed to be in the middle of one the best vistas in all of Iowa City.
Iowa City is a great place to be. It's vibrant, engaging, and full of life.
And that's why The Heights Rooftop is proud to call this place home. We make sure to provide the best event space possible for everyone to enjoy.
Whether it's an intimate wedding, a large business meeting, or holiday party, Hawkeye Football game, or anything in between, The Heights Rooftop is ready to deliver the kind of service Iowa City deserves.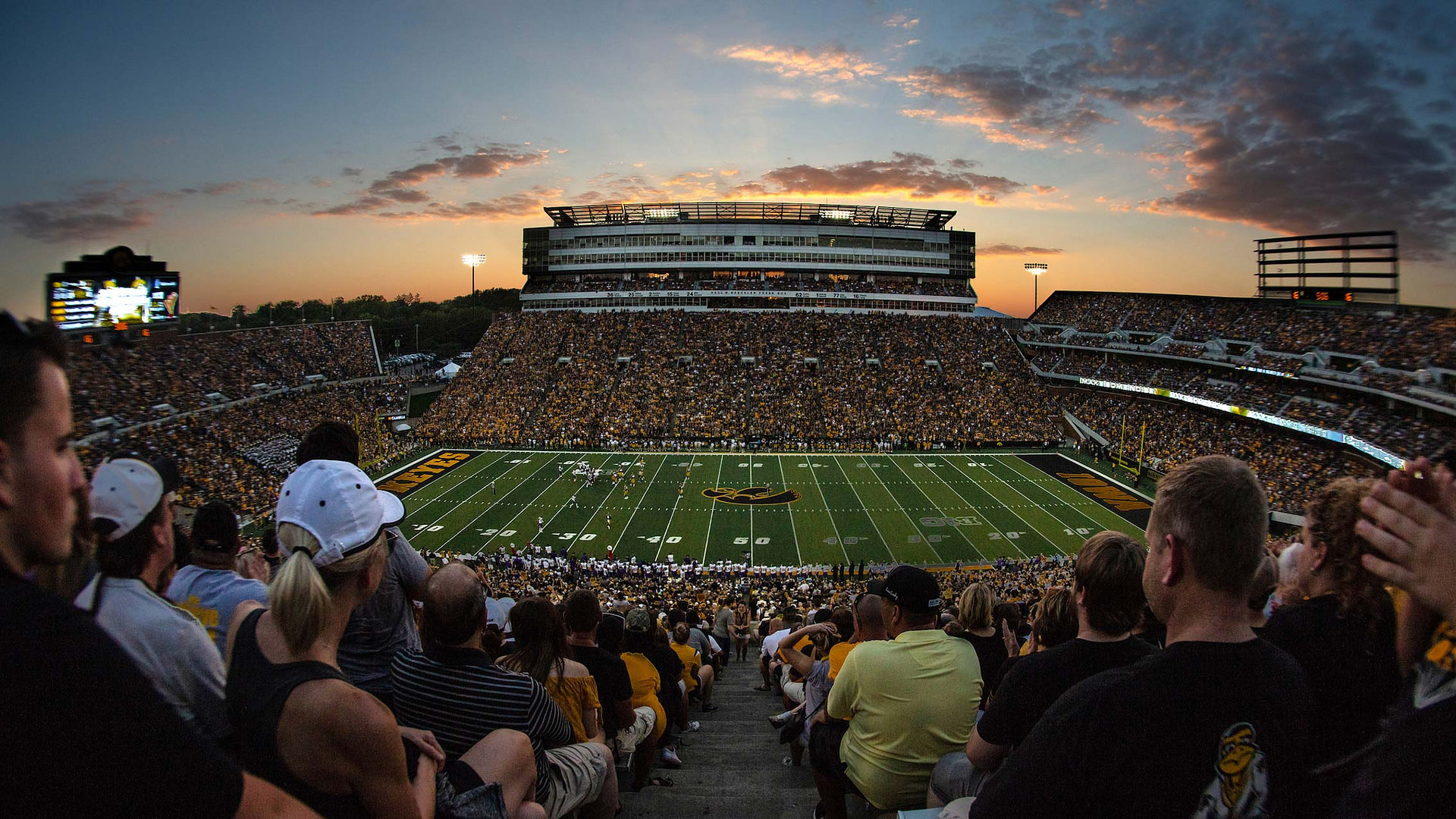 See what relationships we've made with people in the community.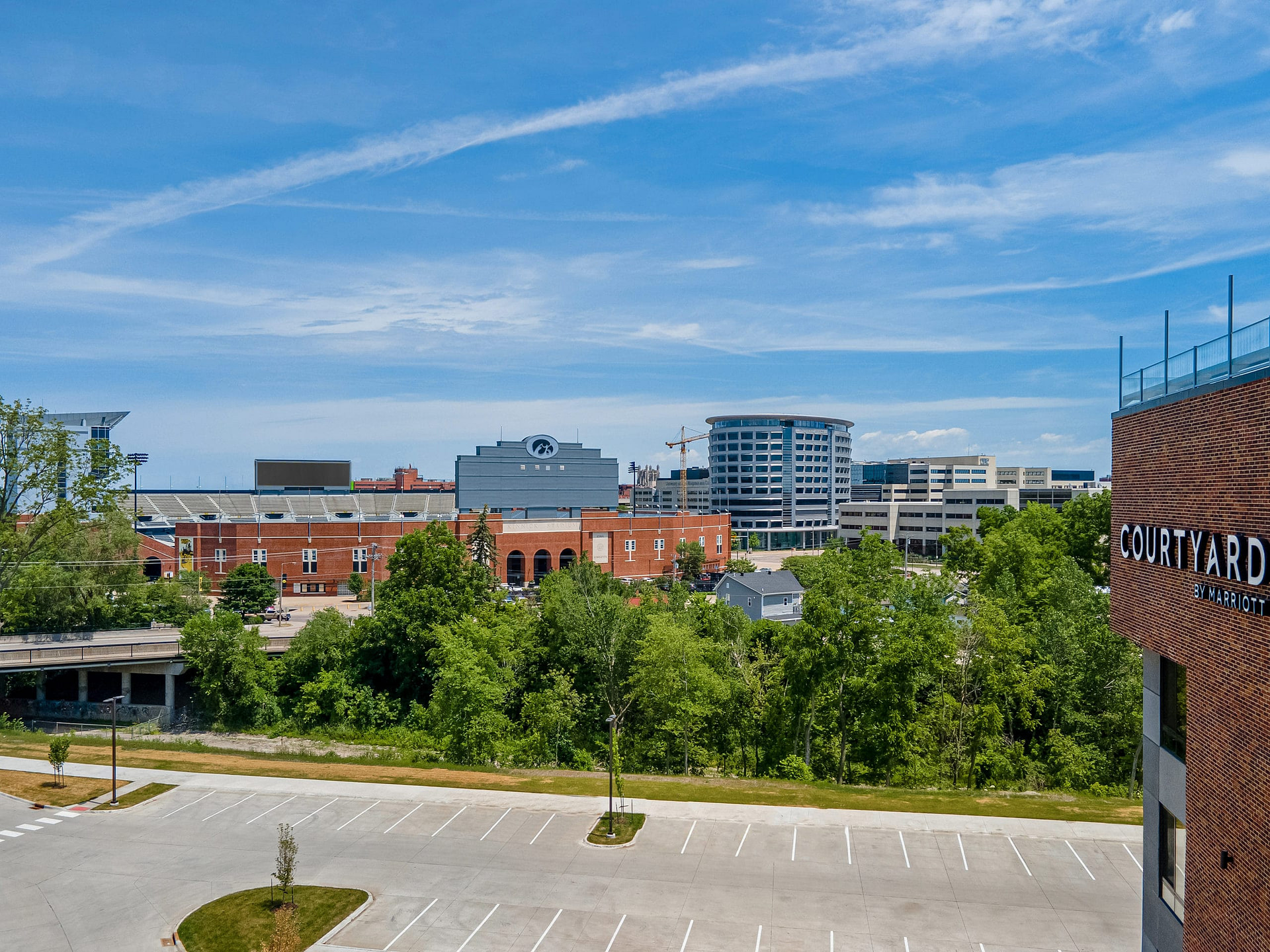 Hawkeye Games, weddings, community fundraisers, and more—we do it all.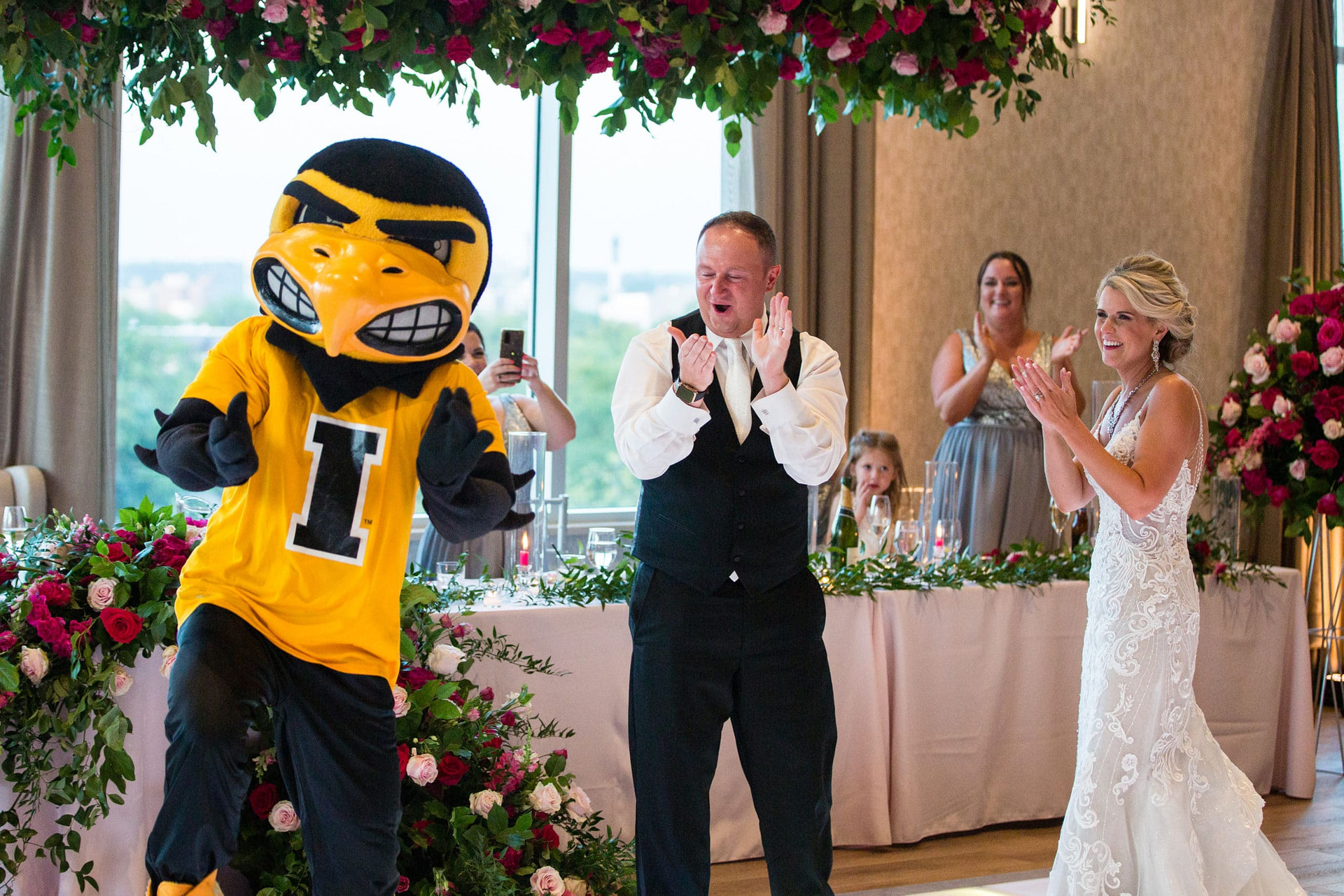 Accessibility & Inclusion
We want to make sure that people feel open and welcome in our space, every day.
About The Heights Rooftop
No matter the event—a wedding, meeting, holiday party, birthday, family reunion—people deserve a place that makes them feel at home, and here at The Heights Rooftop in Iowa City, that's what you'll find.
Share Your Heights Rooftop Experience With Us
It might be an unforgettable experience, but that doesn't mean there can't be any photos. @theheightsrooftop