The Heights Rooftop History
We've had a goal since before we opened to be that event venue. The one people want to get married at; the hot meeting spot for young and old professionals alike; the classic holiday hall for people of all backgrounds and places.
So if you're looking for your next unforgettable experience, you've come to the right place. Get in contact with The Heights Rooftop today for all of your event planning needs.
Let Us Host Your Next Event
Need a breathtaking spot for your upcoming wedding?  Or how about a quiet, isolated place to hold a company meeting?   What about a big open area to bring in friends and family for a graduation or holiday party?
At The Heights Rooftop, we can host practically any event you can think of.  And with our gorgeous view overlooking Iowa City, plus a full-service kitchen, bar, and professional event staff, our event space is second-to-none.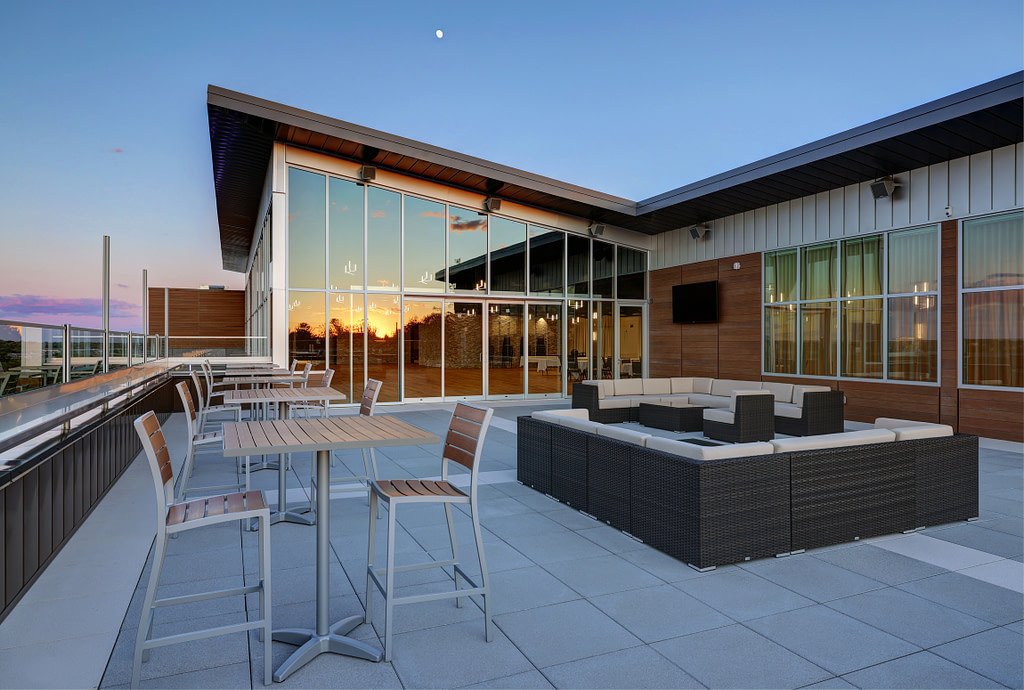 Some events don't just deserve a good space—they deserve a great memory, too. 
A truly great event venue has the ability to create a place people will remember for years to come.   No matter the event—wedding, meeting, holiday party, birthday, family reunion, whatever it may be—the people participating are at least owed a place they're glad to be in, with the people they're with, for however long they may be there. 
And that's what it really comes down to for us.  It's not just about being a hot spot to go to—it's about being a spot people want to be in, because it's a place where memories get made.
Share Your Heights Rooftop Experience With Us
It might be an unforgettable experience, but that doesn't mean there can't be any photos. @theheightsrooftop